Career Boost
The aim of these pages is to provide practical information to support you with finding local employment and training opportunities.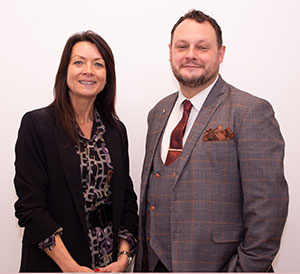 Give your career a boost
We will introduce you to a large number of organisations that offer career transition support services across Ashfield. So, whether you are looking to become self-employed, make a career change or simply want to find a new opportunity as soon as possible, then we hope that you will find this directory useful to take you closer to your goals.
Our partners
There are lots of organisations working across Ashfield that can assist you to find employment or to develop new skills. Get in touch now!
Academy Transformation Trust Further Education
Academy Transformation Trust Further Education can help you with developing vocational skills that meet employer needs.
Althaus Digital
Althaus are a high quality provider of digital and I.T apprenticeship training courses, scouting the best talent for employers, and supporting learners to develop the cutting-edge technical proficiency and leadership skills they need to make a real impact.
Care4Notts
Care4Notts are a Careers Academy Representing Everyone across Health and Social Care for Nottinghamshire.
The Chartered Institute for the Management of Sport and Physical Activity (CIMSPA)
CIMSPA aim to shape a recognised, valued and inclusive sport and physical activity sector that everyone can be part of.
Citizens Advice Ashfield
Citizens Advice Ashfield provide free, confidential and impartial advice and campaign on big issues affecting people's lives in Ashfield. Their goal is to help people find a way forward, whatever problems they face.
Construction Industry Training Board (CITB)
CITB work with the construction industry to help attract talent and support the development of trade skills. They can offer a wide range of specialist trade apprenticeships, training courses and advice to help businesses and some of these are grant funded.
Looking for work in the construction sector? Have a look at the jobs portals on Talent View and GoConstruct, which include constructions roles including those in; apprenticeships, graduates, placements/internships, T Levels, and Traineeships.
Department for Work and Pensions
The Department for Work and Pensions work across 19 local authorities and to centralise local economic priorities and undertaking activities to drive economic growth and create local jobs.
Direct Help and Advice (DHA)
Direct Help and Advice (DHA) offers advice and support around housing, debts, money management, jobs and much more.
Futures
Futures are a not for profit social enterprise delivering services across the East Midlands and the East of England. Established over 20 years ago, we work with young people, adults, schools and businesses to raise skill levels, provide employment support and deliver careers guidance which maximises employment opportunities.
Inspire Learning
Inspire Learning deliver learning programmes to approximately 6000 young people and adult learners each year across Nottinghamshire. Graded 'Good' by Ofsted, the service offers a wide range of accredited and non-accredited learning including vocational courses and programmes designed to increase residents' employability prospects and career progression.
Nottingham Trent University
Nottingham Trent University offers a comprehensive package of support, including the locally targeted Enterprising Ashfield project, to provide employment opportunities, business growth, enterprise support, and learning opportunities to businesses and local people. If you live or work in Ashfield, you could access funding, advice, and a huge range of free or paid-for professional and short courses to help you reskill and upskill in areas such as leadership and management, marketing, sustainability, construction, digital skills, business and administration, finance, or cyber security to name a few.
Nottinghamshire NHS Foundation Trust
Nottinghamshire NHS Foundation Trust have support programmes through Futures Positive. This involves working within secondary mental health services and is integrated within Local Mental Health Teams (LMHT) across Nottinghamshire. We have Employment Specialists that can support people who wish to find paid employment, or progress to alternative employment which may be more beneficial to their needs.
Platinum Training Centre
Platinum Training Centre are a training provider based in Kirkby in Ashfield, providing training courses in Beauty, Make-up, Nails, Massage and Hairdressing.
University of Nottingham
The University of Nottingham have a dedicated careers and employability service, whose role is to further the prospects of its students and alumni. Their current students and graduates are welcome to use our services at their convenience and the service offers support for life to university alumni. There are appointments available throughout the year and a range of presentations, skill development sessions and careers fairs during the academic year. If you're a graduate from another university other than Nottingham, check out your university's careers service website, as they'll almost certainly have a way in which you can tap into their advice and guidance.
Vision West Notts College
Vision West Notts College are the leading Further Education provider in Mansfield, Ashfield and the surrounding area, offering courses from pre-GCSE level to Level 5, across all major industry sectors. They also operate a number of commercial businesses that are open to the public and the wider community.
Page last updated: 30 June 2023